Something that money can't buy
Real corporate bonds are not what you think they are. They're intangible–the combination of experience, vision, and a special feeling for people. They're relationships that outlast the latest quarterly results.
Some people say you can judge a company by its financial statements. We say you can get a true feeling for a company by meeting its people.
KODA is a collection of companies which are leaders in their respective industries. But our business success results from one overriding factor: Strong, lasting relationships. Real corporate bonds.
Our corporate bonds make KODA a distinctive company in the world of mergers and acquisitions. Much like the Coda of a musical composition, the separate concluding section that is distinct from the main piece, KODA also stands apart.
So, who better to tell you about KODA than the people who work with our team everyday. People who have contributed their time and energies month after month, year after year. People who know first hand the true worth of real corporate bonds, investment, management and expertise you can trust.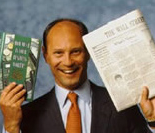 For over 18 years, I've been impressed with KODA because they are bright, responsive, and smart business people, with an interesting combination of talents. But at the end of the day, you also realize they're a lot of fun. Money is money, but it's what you do with it that counts. People are what make business go forward and make it fun. The key ingredient is that the chemistry and the intangibles have to be right, and with KODA, they are."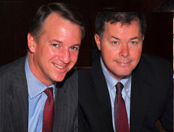 In order to complete the acquisition of Ribelin, KODA has brought in a new financial partner, Brown Brothers Harriman & Co.'s 1818 Mezzanine Fund. John Walsh, a Senior Vice President of Brown Brothers Harriman, stated that "KODA Distribution group represents an exciting opportunity to partner with KODA Enterprises, a high quality private equity group with a long standing, successful track record in the chemical distribution industry. We believe that by sharing the best practices of each company, we are confident that KODA can further enhance its already strong supplier and customer relationships and thereby further differentiate itself from other chemical distributors."
Founded in 1818, Brown Brothers Harriman is the oldest, continuous private partnership in the country with 3,000 employees in nine US and seven overseas offices. Through its 1818 Mezzanine Funds, BBH has a particular focus in value added distributors such as KODA and a long standing successful track record providing growth capital to successful, middle market companies.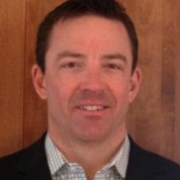 "The Berkshire Bank Asset Based Lending Team has been a senior financing partner of KODA since 2003. We have worked closely with the KODA team on a wide variety of transactions ranging from straight refinances to restructures to leveraged buyouts and more. We greatly value the ties we have with the entire KODA and senior portfolio management teams and look forward to deepening our relationship in the future."
Berkshire Bank, headquartered in Pittsfield, Massachusetts, has a diversified loan and deposit base with emphasis on retail and commercial banking, investments and insurance. With over 90 branches serving the New England & upstate New York market, Berkshire is a $5.5 billion regional bank. The Asset Based Lending Group has over $500 million in loan commitments.
A Message from our President & CEO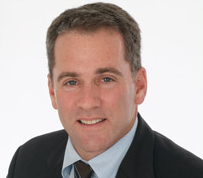 Like any other company, KODA is in the business to increase shareholder value. Simply put, to make money. But our approach to achieving this goal goes far beyond financial results. We believe that consistent forging of solid, long-term relationships is critical not only to our success, but also to our quality of life.
We have intentionally kept our corporate staff small so that we are not distanced from our constituent companies. Each management team creates and executes independent strategic and operating plans. As time passes, the trust that is developed mandates the sharing of both authority and responsibility. Our system of communication encourages pro activity, commitment to promises, and a high level of teamwork.
Working with intelligent people of the highest integrity, who love to do what they do, means not only that there is a higher likelihood that the enterprise will be successful over the long-term, but also that the work-place can be a fun place every day.
Welcome to KODA……a company where our success is a result of our strong corporate bonds.
William S. Karol
President and Chief Executive Officer
KODA Enterprises Group, LLC